SCREEN SHOTS
Calendar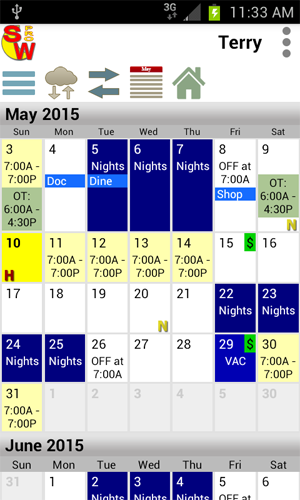 You can display shift as icons.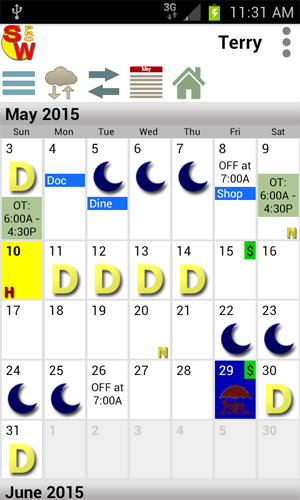 Keep track of Overtime and Sick Time.

Smart Alarm that automatically goes off when John is working the day shift on Tuesday or Thursday. It will not go off if he is not working due to Holidays or Vacation.


Select your own custom colors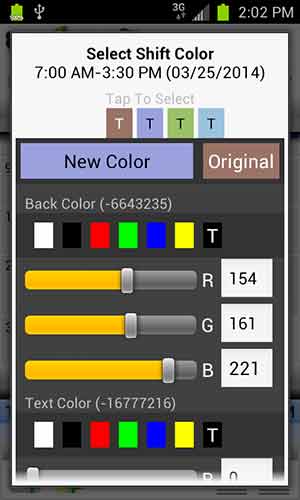 Events are easy to set, edit, view. You can filter by: Next 24 hours, Selected Day, Next Week, Next Month, or All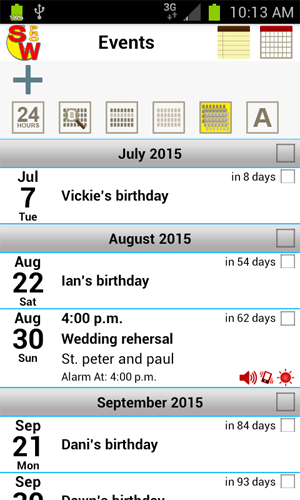 Display your schedule in a list format. Allows you to see more details.